Financial Planning for Entrepreneurs in Colorado: The Right Plan is Within Reach
No wonder you're stressed. 
I've been there too—bills and employees to pay, the pull to be with your family, that niggling voice in the back of your mind saying that you should be doing something to protect your future.
There is so much conflicting information out there.
How do you know what will give you the personal and professional stability you crave? You just want permission to live your life and enjoy your money, but you need to know your future is secure, too.
At Rock Financial Planning, we get it. 
My focus on financial planning for entrepreneurs is born from spending my fair share of time on a financial roller coaster. That's what got me into financial planning in the first place.
And now, Rock Financial Planning is here to help you build confidence that you're making the right choices for your family and business.
I'm committed to helping you stop feeling guilty about not taking action, and to help you create a plan to build a strong foundation that will support you for the long term.
Discover
Let's talk about where you are now and where you want to be—in the near and not-so-near future.
Educate
Knowledge is half the battle! We'll make sure you understand how and why your plan will work.
Team Up
You don't have to go it alone. I'll be there with you through every milestone.
Once you book a free call, you'll have taken the first step to finding a financial partner—
one who's got your best interest at heart.
You don't need to have a certain investment account size to qualify for an advisor.  No matter where you are in your career, you deserve solid financial guidance to help you build a strong foundation. We'll help you get where you want to go.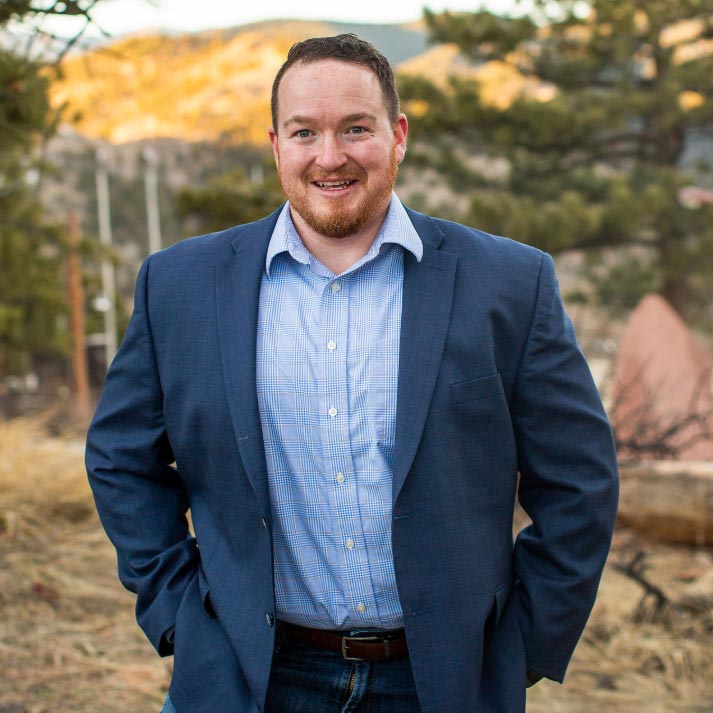 Meet Joseph Brady:
Joe is a serial extrovert who loves helping people and spending quality time building relationships. He enjoys traveling to new places with his wife, or doing just about anything outdoors; experiences are way more important to him than material 'things'. Joe's faith is also really important to him and he and his wife enjoy volunteering at their local church.
Simple Freedom:
Most entrepreneurs are pulled in too many directions. As a financial planning expert, I help build simple paths forward so they can have time to grow their business and spend time with their family.